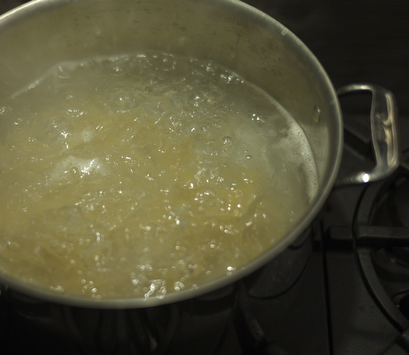 18 Apr
The sublimity of boiling noodle water. Look for the smiley faces.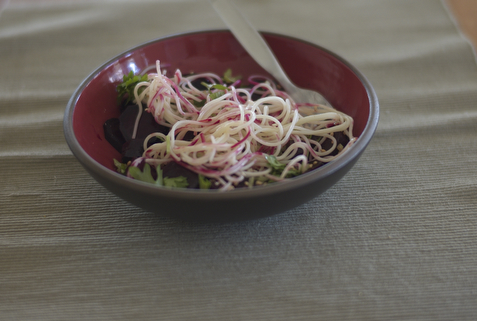 17 Apr
Sometimes all you need is a knife to make lunch: The capellini is leftover from last night, cold and non-clumped because of forethought and olive oil. The beets are from the McGrath Family Farm. We dressed the beets with olive oil, salt and pepper, wrapped them in some foil and set the toaster-oven to 325 for […]
29 Mar
Before and After: The fifteen minute meal. If you have extra time, brine the pork first. Sometimes we measure, but usually we don't.