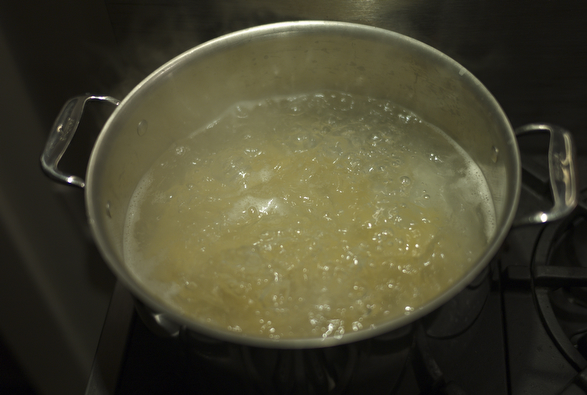 The sublimity of boiling noodle water. Look for the smiley faces.
read more
Training wheels: We can't find a naked portafilter for our Europiccola La Pavoni (pre 2000), so we did the next best thing by taking the splitter off. Just twist and off it comes.
Cheeeeesy explosion: molten gruyere cheese pouring out of a walnut sourdough boule is among the greatest sights in the baking world. Topping this is letting the overflow dry into what we call "danglers" and breaking them off into an open mouth.