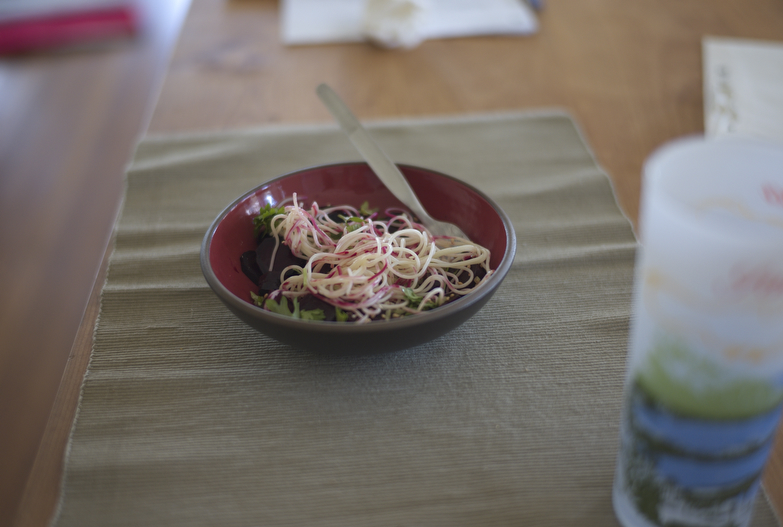 Sometimes all you need is a knife to make lunch: The capellini is leftover from last night, cold and non-clumped because of forethought and olive oil.
The beets are from the McGrath Family Farm. We dressed the beets with olive oil, salt and pepper, wrapped them in some foil and set the toaster-oven to 325 for an hour. After letting them cool we peeled off the skin and stuck them in the refrigerator next to the left over pasta.
To get them ready we sliced the beets and tossed them on the pasta, chopped some hydroponic Japanese celery greens and stems for green and sprinkled toasted white sesame seeds, oil, salt and pepper over the whole.
The way the beets dye the pasta is bonus.