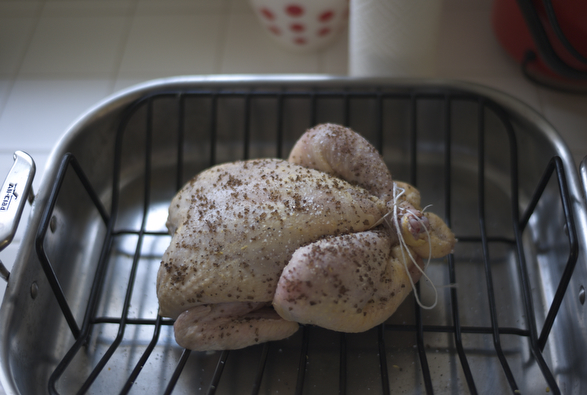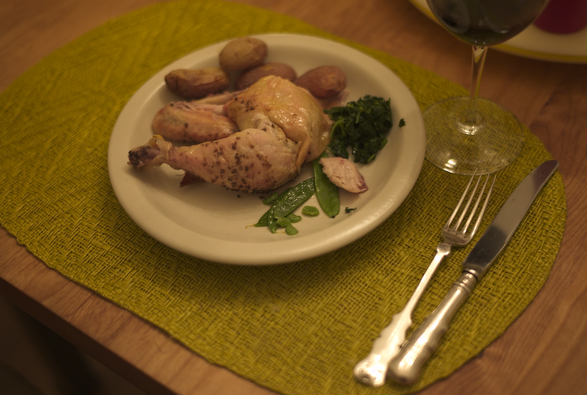 The Before, the Pre, and the Post: Courtesy of Thomas Keller's favorite roasted chicken recipe, which has also become ours.
1. Getting the chicken dry means getting the chicken dry, even the wingtips.
2. Truss with a nice bow and salt with Danish Viking Smoked Salt. The chicken will look like a prickly bear.
3. Plated goods: Roasted fingerlings, cilantro leaves (blanched for 2 seconds and dressed with balsamic vinegar and sesame oil), stray peas from the garden and… the chicken oyster—ah!