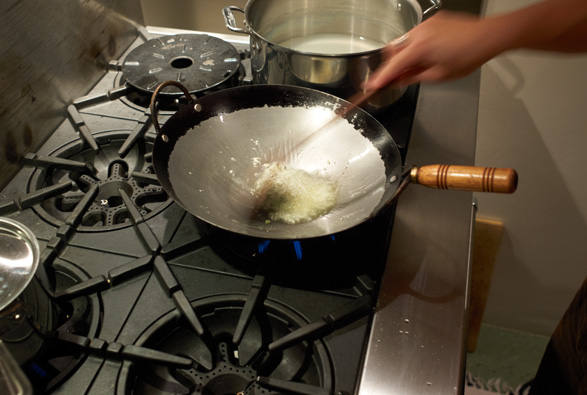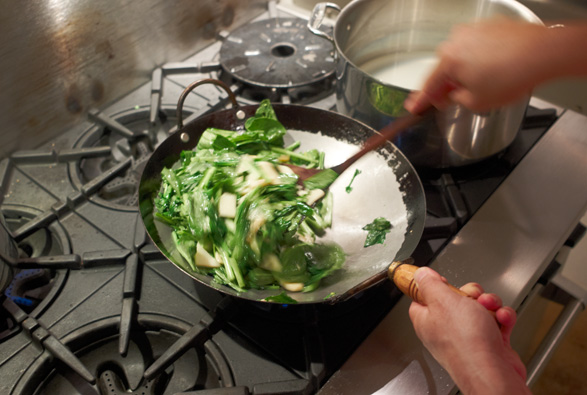 Tackling the green beast: swirling mass of greens and garlic.
read more
Dignified and delicious: Blue Bottle's got the west coast cornered in terms of proper espresso… but no one, that's no one, comes close to Joe's.
Precious eggs imprinted with code: eggs boiled in Small Red Robe tea, soy sauce, brown and rock sugar, ginger, and leftover pork shoulder stew juices. The shrimp you just put in your mouth.